Why You Should Refer Your Clients Divorce Financial Solutions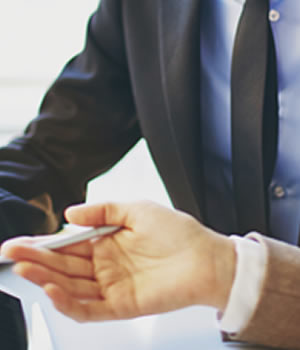 Your Clients Will Thank You for the Referral
A significant part of our business comes from referrals from financial advisors, mental health professionals, attorneys and CPAs. Why? These individuals understand our services complement theirs and provide added value for their clients.
They also know that:
Divorce financial issues are unique and require specialized knowledge and skills.
We work with couples and individuals in all phases of the divorce process.
We offer fee-only divorce financial services including information preparation and settlement alternatives analysis.
We don't offer or sell investments, portfolio management, insurance, or annuities, and we're not affiliated with any broker dealer or insurance company.
We don't offer or provide legal services or advice.
We don't offer or provide accounting or tax preparation.
You'll retain your relationship with your client, and throughout the process we'll respect that relationship. After the divorce, we'll no longer have any contact with your client.
Call to schedule your appointment to meet with us, so that we can discuss how we might be able to help your client(s).

Cinda Jones: 619.795.1797