about divorce financial solutions

Cinda L. Jones began her career in 1988 as a Certified Financial Planner, but after seeing the financial havoc often created as the result of divorce—and going through a divorce herself—she became a Certified Divorce Financial Analyst (CDFA) in 1997. In 2002, she relinquished her securities and insurance licenses to open Divorce Financial Solutions and concentrate exclusively on providing divorce financial and support management services.
In the ensuing years, Cinda has helped hundreds of clients—both couples and individuals—ensure they understand the financial ramifications of their divorces. She's gained a reputation as a divorce financial expert, with those she serves and her referral partners, which are often attorneys.
Cinda is passionate about making sure her clients are fully aware of the consequences of their financial decisions…before they sign on the dotted line. As a financial planner, she met far too many divorcees, both men and women, who were unaware of things like potential tax liabilities before it was too late to do anything about it; now, her mission is to work with those people during the divorce process, so they're able to make informed decisions about their financial futures.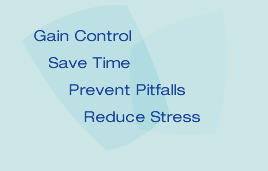 Providing Divorce Financial Solutions
At Divorce Financial Solutions we have the experience and training to help you with the financial side of your divorce regardless of whether you are doing it yourself or pursuing a mediated or a collaborative divorce.
We work cooperatively with you, your attorney(s), and other financial professionals to develop a settlement that will work for you. Only an attorney can tell you your legal rights, but the final decision is yours, and you will want to know that you have made sound informed decisions.
What is a Certified Divorce Financial Analyst (CDFA)?

A CDFA is a financial consultant specially trained to help couples or individuals with the preparation of financial information and the analysis of settlement alternatives in connection with divorce or the dissolution of a marriage or a domestic partnership. We will work cooperatively with your attorney and your other financial advisors.

Biography: Cinda L. Jones, CFP, CDFA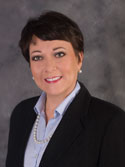 Financial Planning/Academic:
• Certified Divorce Financial Analyst, Institute of Certified Divorce Planners
• Trained Collaborative Professional
• Certified Financial Planner, College of Financial Planning, Denver, CO
• Accredited by the Certified Financial Planners Board of Standards
• Bachelor of Science, Northern Illinois University

Community:
• Collaborative Family Law Group of San Diego
• International Academy of Collaborative Professionals
• San Diego County Bar—Family Law Section
• Special Needs Trust Foundation (former president)


Speaking Experience:
• Institute for Certified Divorce Analysts
• National Association of Personal Financial Advisors California
• California CPA Association